When you join SlideClub, you receive monthly slides, which you insert in your own decks to make specific points memorable.

The slides are intended to engage and stimulate the brain, and have been tested with our EEG (electroencephalogram) technology.
Step 1
Tell us your presentation style and needs so you receive the most relevant slides each month.
Step 2
Download slides you receive each month and place any of them in any deck, right before a point you want others to remember.
Step 3
Enjoy creating a memory in someone else's brain to impact their decision making.
Command attention and engagement with unique and insightful design

Break a pattern your audience's brains have learned to expect

Use slides tested with EEG technology to ensure focus, interest, and excitement

Control what others remember by placing your most important points after the SlideClub slides
One of the reasons people forget 90% of business content after 48 hours is because they don't pay attention to it in the first place. Using EEG (electroencephalogram) technology, we research ways to create messages that attract attention and keep the brain engaged.

This is important because attention and engagement pave the way to memory. And memory is at the root of all decision making. There are a lot of insights we derive from our EEG research, and patterns we notice when people deliver memorable or forgettable presentations.

Check out some examples of evidence-based guidelines we apply to the slides you receive in your monthly subscription.
Pricing
Choose a Plan That Suits Your Needs
Starter
USD 49.00
Billed: each month
---
Premium
USD 79.00
Billed: each month
---
Pro
USD 149.00
Billed: each month
---
Remote Selling - Package 1
Contact Us
---
Customers using SlideClub
About Us
We are a team of neuroscientists and designers who combine our forces to help presenters deliver memorable slides. We believe in a culture of constant improvement. People have been creating slides for decades, but have they been getting better at it? You have been shampooing your hair for decades. Are you better at it? Repeatedly doing something does not guarantee you will improve. To improve, you need deliberate action.
At SlideClub, we work on finding ways to create memories in audiences' minds deliberately, through constant improvement.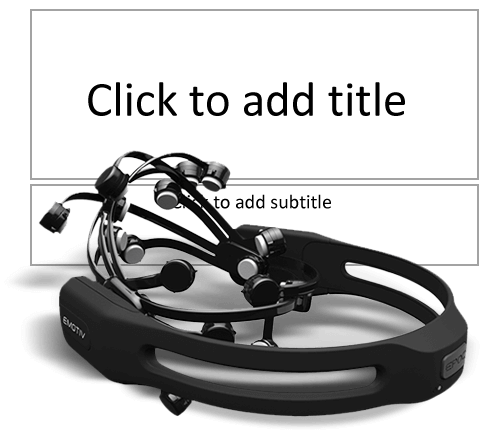 Our product includes beautiful slides that have been scientifically tested. This is what you see. What you don't see are the hundreds of briefs, thousands of hours of creating and testing, countless late nights, going back to the well again and again and again, choosing EEG technologies and designs that give the brain just the right electrochemical cocktail to generate a response in someone else's brain and create a memory trace.

What keeps us happy are our users stories who report enjoying using the slides they receive each month and earning a spot in someone's brain. They also enjoy the surprise feeling each month, clicking on the download link and enjoying the combination of beauty and science in each slide.

You're most likely doing a great job presenting right now, but it's also likely that you can do it even better. Welcome to SlideClub!

SlideClub slides are the brainchild of Memzy, an agency that uses neuroscience to help teams create and deliver memorable content. Memory is who we are and what we do.